For a personalised search for a care home or care agency tailored to your precise situation and all the help you need to resolve your care problem.

Grace Consulting provides fully independent care advice to help you make the best possible care decisions.



Financial & Legal Advice
home / financial - legal advice
Information on Financial and Legal Advice is detailed below. Please note that every individual's situation is unique. For advice or referrals tailored to your specific needs it is suggested you speak to an Independent Care Adviser.
Care can be expensive, whether it is care at home or care in a care home or care home with nursing. One of the imperatives when considering care requirements is finance:
Does an individual qualify for State funding of care?

To what State Benefits is an individual entitled?

How best to pay for care (either all care or top-up fees) out of capital or personal funds?
There are a number of ways to fund care out of capital and personal funds, and there are a large number of financial products in the market place aimed at satisfying this need. Each individual situation is unique and the individual is strongly advised to consult an experienced Independent Financial Adviser (IFA) to receive expert advice.
Before an IFA can give advice on long-term care he must be properly qualified to do so on criteria laid out by the Financial Conduct Authority (FCA). The FCA is a financial regulatory body in the United Kingdom, but operates independently of the UK government, and is financed by charging fees to members of the financial services industry.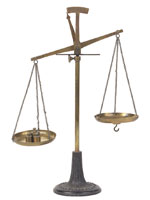 Legal Advice
It is wise to consult a solicitor when making family decisions concerning paying for care particularly if considering transferring funds. This may also be an opportunity to consider Inheritance Tax and trust planning.

Power of Attorney
Many people experience difficulty when trying to arrange affairs for someone who cannot make decisions for themselves due to age or infirmity. Power of Attorney gives an individual the right to act on behalf of someone else and to make legally binding commitments on behalf of that individual. Power of Attorney is not something to be granted lightly, of course. Most family lawyers will be able to advise on Power of Attorney.

The Court of Protection
The Court of Protection exists to benefit individuals who, due to age or infirmity, can no longer make decisions of their own and have not granted an Enduring or Lasting Power of Attorney to anyone. This might be the case where an individual feels he or she has no-one they can trust to administer their affairs or where an individual does have someone he or she can trust but becomes incapacitated before he or she can sign the requisite paperwork. The Court of Protection can be slow - mainly because of the need to exercise prudence when acting on an incapacitated individual's behalf -and can also be expensive. Family lawyers will be able to advise on matters concerning the Court of Protection.


If you require further assistance or would like to speak to the Independent Care Adviser this site recommends please call 0800 137 669 or complete the e-mail enquiry form.