Free Nursing Care
home / free nursing care
See Also: Paying for Care / Hospital Discharge
The Royal Commission on Long-Term Care
The Royal Commission was set up to examine the short and long term options for funding long-term care for the older person in different settings, and to recommend how the cost of care should be met.
Consideration was to be given to :
The number of people likely to require care
The expectations of older people
The need for cost effectiveness
The constraints on public funding

In March 1999 The Royal Commission presented its report to the UK Parliament. The following outlines some of the key issues of the UK Government's response regarding the funding of long-term care in England.
Three month property disregard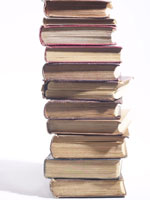 The Government recognised that the need to sell the home to fund care home costs put enormous pressure on older people and too often forced hasty decisions which ruled out the possibility of returning home following a period of support.
The "three month property disregard" is intended to give the older person three months between going into residential care and the sale of their house, giving them time to consider returning home. For the first three months from admission into residential care, the value of the older person's home is disregarded from the means test.
The Government has also increased funds to local councils to make loans more widely available to older people who need to fund their own care, but who do not want to sell their homes during their own lifetime.
For a free, no obligation, chat with an Independent Care Adviser call 0800 137 669.
Capital limits were raised to reduce the impact of the means-testing for residential care. The capital limit is the figure above which the older person will not receive financial assistance from the local council.
This meant that the upper threshold of £16,000 set in 1996 was raised to £18,000 in 2000 and is now £23,250 in England, £23,250 in Northern Ireland, £25,250 in Scotland and £23,750 in Wales.
For a free, no obligation, chat with an Independent Care Adviser call 0800 137 669.
There has been increased investment in intermediate care (short term rehabilitation following discharge from hospital). The purpose of intermediate care is:
To promote the independence of older people in their own homes
To reduce unnecessary hospital admissions
To reduce avoidable long term residential care
For a free, no obligation, chat with an Independent Care Adviser call 0800 137 669.
NHS nursing care is now free in all settings. The Government recognised that whilst nursing care in hospital and the community was free of charge, people in nursing homes were responsible for some or all of the costs of their nursing care. It announced that the NHS would meet the costs of registered nurse time spent on providing, delegating or supervising care in any setting. Therefore older people assessed as requiring nursing home care no longer have to meet the cost for registered nurses involved in their care, nor for specialist equipment used by registered nurses. The personal care and accommodation costs remain means-tested.
See Paying for Care for current implementation throughout the UK.
For a free, no obligation, chat with an Independent Care Adviser call 0800 137 669.
New provisions in the Care Standards Act 2000 give statutory guidance on charging procedures to address variations in fees for care at home (domiciliary care)
Preserved Rights
People who were in residential care before 1993 have had a "Preserved Right" to receive a higher rate of income support to pay for their care. However, concerns remained that there was still a considerable shortfall between care home fees and the weekly income of residents. As a result of these concerns, responsibility has now transferred from the Department of Social Security (DSS) to local authorities. Local authorities are now responsible for the assessment and care management of everyone who had Preserved Rights. Additional funds have been made available to pay for the care costs of these residents
Pooled budgets
Extra funds have been made available for pooled budgets and integrated provision of care between the NHS and the local authorities. This includes many acute and community health services, enabling a wider range of services to be provided from one point. Intermediate Care is an example of this.
Direct Payments
Since 2000, older people aged over 65 years may receive cash to pay for their community care services following assessment by social services. These direct payments are instead of having community care services provided or arranged on their behalf. This is intended to give older people more control over their care.
Provision of aids and adaptations
In the past, responsibility for the provision and funding of equipment and adaptations has been split between the NHS and social service departments of the local authorities. By 2004 there is to be joint provision. Examples of this are:
Easily transported equipment such as walking sticks and bath seats
Equipment which requires training in its correct use and/or may require installation such as hoists, hospital beds, grab rails
Adaptations to the home
Wheelchairs
Since The Royal Commission presented its report in 1999, devolved governments have been introduced in Wales, Scotland and Northern Ireland. This has affected the way the recommendations have been implemented across the UK. Whilst Wales is bound by Westminster legislation on health and social care, Northern Ireland and Scotland are autonomous.
For full details of each countries' own health and social care plans please visit:
For a free, no obligation, chat with an Independent Care Adviser call 0800 137 669.

If you require further assistance or would like to speak to the Independent Care Adviser this site recommends please call 0800 137 669 or complete the e-mail enquiry form.